Get the Best Stinging Insect Control in Wyoming
Start Enjoying Your Backyard Again With Stinging Insect Control.
Stinging Insect Control in Wyoming
Having wasps or yellow jackets crash your picnic or ruin your barbecue can put a damper on summer, and make it dangerous to spend time outside. These pests can wiggle their way into every nook and cranny, searching for the perfect place to build their nest. When you trust Peak Pest Solutions, we'll search everywhere to ensure we find the source—that includes under eaves, on outdoor furniture, in garages, and in playsets.
How You Can Protect Your Home
If you already have a wasp nest or other stinging insects around your home, it's best to leave treatment to the experts at Peak Pest Solutions. However, there are some preventative measures you can take on your own to discourage these pests from moving in. These include:
Regular yard work: Some stinging insects make their homes in holes in the ground, dead logs, and inside shrubs. By trimming your ornamentals and keeping your yard tidy, you can easily get rid of potential nesting places.
Maintain your home: Broken boards, gaps in siding, and holes in soffits are all sheltered areas that make great nesting spots. Staying on top of home maintenance means you can fix these problems before stinging insects move in.
Cover and remove food: Food items, particularly sugary substances and meat, can easily attract stinging insects. Cover your food to avoid sharing it with wasps, and throw away scraps in a sealed trash can.
Plant flowers away from your home: Sweet nectar attracts harmless bumblebees, as well as aggressive wasps and hornets. Placing your flowers, crops, and other plants away from your home ensures insects stay outside.
Know Your Stinging Insects
Sharing your backyard with stinging insects is scary, but knowing exactly what you're dealing with can help you breathe a little easier. We don't recommend approaching a nest or hive to try and identify what type of insect it is, but if you're able to catch a glimpse, here's how you can tell the difference.
Bees
All stinging insects help pollinate, but bees are the experts. Honey bees pollinate 80% of all flowering plants, and they aren't hostile insects. If you leave them alone, they'll leave you alone. Bumblebees are also harmless, as the drones don't even have a stinger.
Wasps
Wasps are easy to recognize, with pinched waists, a brown body, and yellow markings. They are aggressive, especially when they feel threatened. These insects can sting multiple times, leaving you with red, painful welts.
Hornets
Hornets are actually a type of wasp, but they are even larger and more aggressive subspecies. They have duller coloration than wasps do, and can even be black and white like the bald-faced hornet. Their stingers don't get pulled off, so hornets can sting you repeatedly.
Yellow Jackets
It's easiest to identify yellow jackets thanks to their bright colors. These insects are mostly yellow, which is how they got their name. Their coloring also serves as a warning, as yellow jackets can attack unprovoked. They can sting and bite, making their attacks even more painful.
Image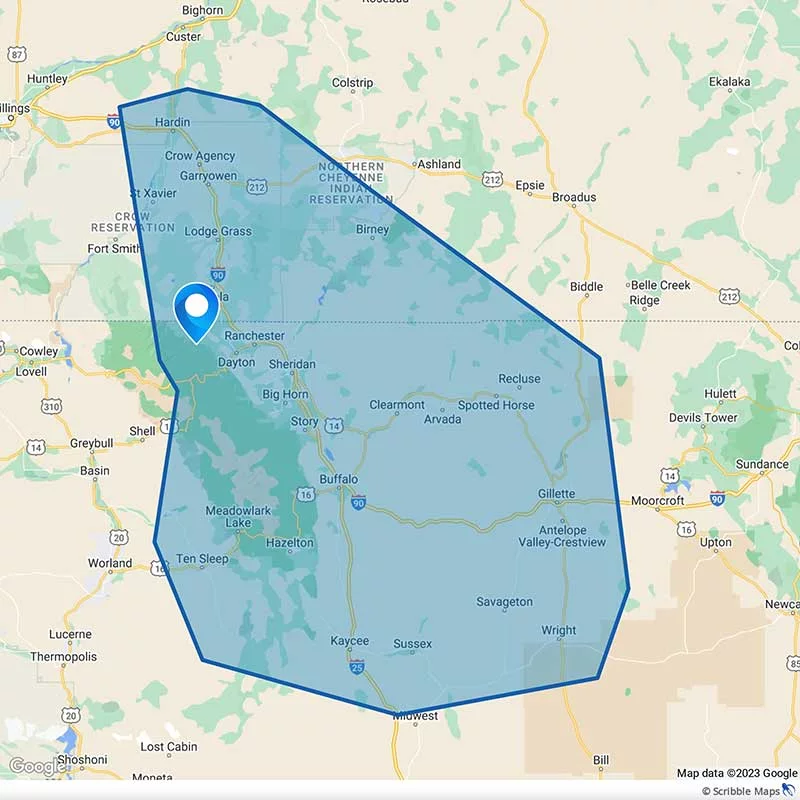 Areas We Service in Wyoming
As Wyoming locals ourselves, we take great pride in helping our neighbors achieve pest-free homes. Partner with Peak Pest Solutions and see the difference that a friendly, dedicated team can make!