Protect Your Home From Termite Damage
Trust the local experts to protect your home from destructive termites
Termite Treatment in Wyoming
Termites can easily gain access to your home through expansion joints, gaps in mortar, deck posts, and countless other ways. Once the colony is established, it's difficult to properly eliminate them. Instead of letting bugs eat away at your home, trust the experts at Peak Pest Solutions. We use a bait system that's tried and true, in addition to preventative methods that give you long-term protection.
Protect Your Home With a Termite Inspection
Your home is your biggest investment, give it the protection it deserves with our termite control! Every treatment starts with a thorough inspection to help us determine the extent of the infestation and find any damage. We'll check your home inside and out, including hard-to-reach places like the crawl space. If there are termites on your property, we'll find them!
Signs of a Termite Infestation
The best way to confirm you have a termite problem is with a professional inspection, but there are a few things you can look out for. These are the most common signs of an infestation—if any sound familiar, don't hesitate to give us a call!
Buckling or sagging floors

Damaged, hollow-sounding wood

Stuck doors and windows

Mud tubes on the foundation

Bubbling wallpaper or paint

Discarded termite wings from swarmers
Swarmers vs. Flying Ants
Swarmers are a great indication that you have a termite infestation. These insects fly away from their original colony to create a new one. Once they've landed, their wings fall off, which is why you might find small piles of them. Swarmers are often confused with flying ants, giving them more time to wreak havoc on your home. Here's a quick guide to help you tell the difference:
Swarmers: Termite swarmers have straight antennae with a body that's all the same width. Both sets of their wings are the same size, usually between ¼ inch to ½ inch.

Flying ants: Ants have bent antennae and three distinct body segments. Their front set of wings are noticeably longer than their second set.
Get Rid of Termites Today
Termites cause over $5 billion in damages to homes every year. Don't let your home become part of that statistic! Get started treating termites as soon as possible with our same-day service, available for all local residents. Contact us today to schedule your inspection.
See Results Without a Contract
Finding termites in your home is already stressful enough, we don't want to add to the hassle. To make sure you never get roped into services you don't want or need, we offer no-contract termite control. You're always in total control of your service, the way it should be. That's the Peak Pest Solutions promise!
Image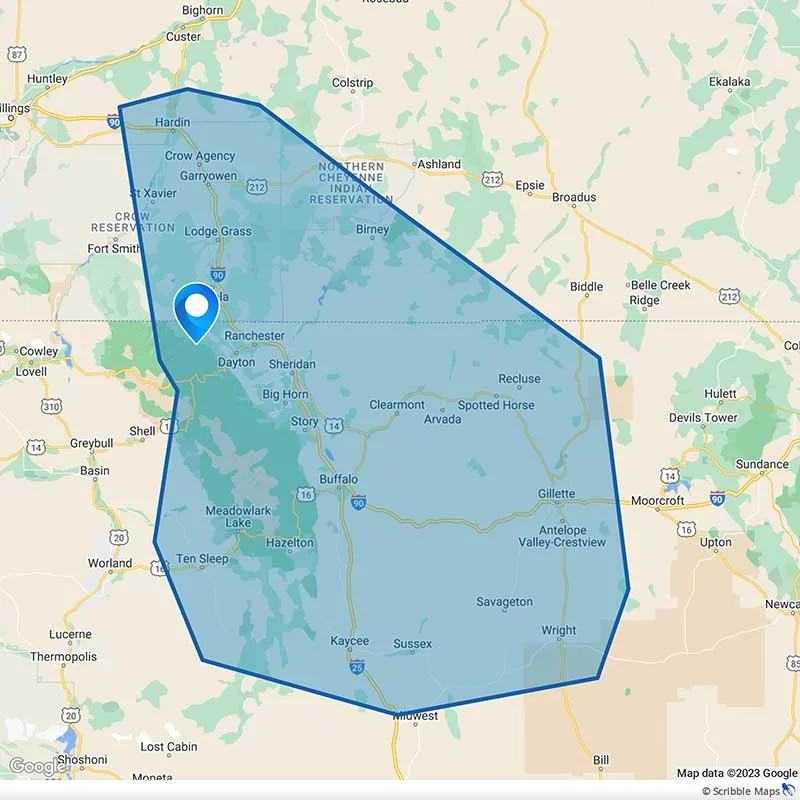 Areas We Service in Wyoming
As Wyoming locals ourselves, we take great pride in helping our neighbors achieve pest-free homes. Partner with Peak Pest Solutions and see the difference that a friendly, dedicated team can make!